Painting Services in Dubai
Where Can You Find the Best Painting Services in Dubai?
Have your kids doodled on the house walls? as precious as these drawings are; they look ugly. And what looks even worst is the paint chipping off and falling down the walls; when was the last time you re-painted the house? It seems like an eternity!
Suppose you need more time to re-do the house; hire us for the best painting services in Dubai. We are reliable, use the best paints and are affordable, so you don't have to go over the budget while transforming your house into a piece of art.
Why Should You Hire Professional Painting Services?
Hiring professional house painting services can offer several benefits, including:
Quality Work: Professional painters have the skills, experience, and equipment necessary to produce a high-quality finish for your home.
Time-Saving: A professional painting company can complete the job in less time than a DIY approach, freeing up your time for other activities.
Increased Property Value: A fresh coat of paint can significantly increase the value of your home, making it a smart investment.
Safe and Efficient: Professional painters are trained to use the proper safety equipment and techniques, reducing the risk of accidents and damage to your property.
Warranty: Most professional painting services offer warranties on their work, giving you peace of mind in case any issues arise. Now that you are sure how professional painters can do the job better, it is time you reach out to us for the best painting service in Dubai.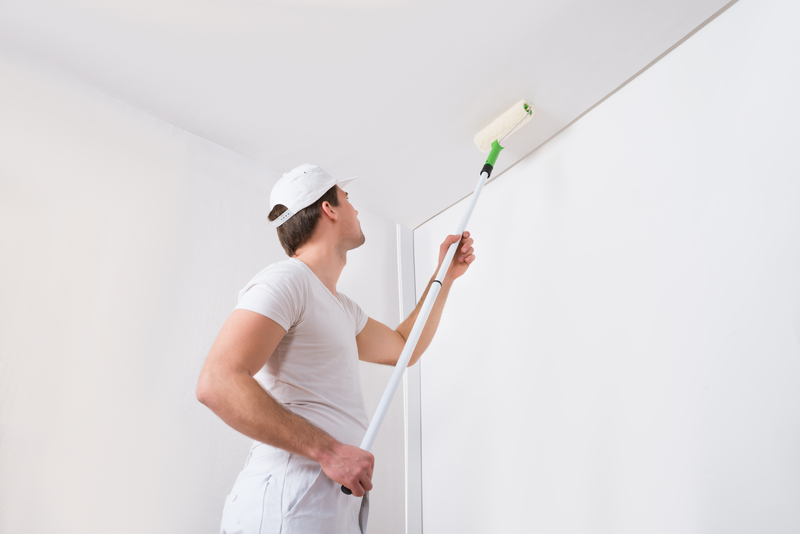 What Service Do We Offer?
As a professional house painting company, we offer a wide range of services, including:
Interior and exterior painting: This includes the application of paint, primer, and other finishes to walls, ceilings, trim, and other surfaces in your home.
Surface preparation: We clean, sand, fill, and repair surfaces to ensure a smooth, even finish.
Color consultation: Our professional painters can help you choose the best color scheme for your home, considering your style and the existing décor.
Project management: We manage the entire project, from preparing a quote to scheduling the work and overseeing the crew.
Clean-up: Our experts will clean up after the job is done, leaving your home neat.
Materials procurement: We will purchase and bring the necessary materials and supplies, including paint, brushes, rollers, and drop cloths.
Warranty: Our painting companies offer warranties on the work, giving you peace of mind in case any issues arise.
We know how difficult it is to find reliable painting services in Dubai. And if you do, the cost is simply out of the budget. Thus, when affordability, quality work and reliability are all on your mind, we assure you to deliver what you ask for. Our experts are the utmost professional in their work and conduct, listen to your requirements and re-paint your house as you would love in the shortest span Garage Door Repair Dubai.