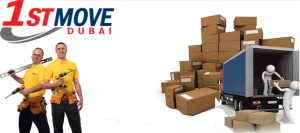 Home Shifting Dubai | Movers Dubai | 0553612961
The charm for the improved living wants the shifting of home! If you are one who wants to shift home due to some personal or financial reasons then home shifting Dubai serves you beyond imagination.
Indeed it's the tough task to shift home with a busy and strict schedule, especially in Dubai. Majority of you need to hire the professional packers and movers that are in your budget with reliability.
Be away from the risks of new companies for movement from the old home to the new one. Of course, doing shifting by yourself demands a lot of time and efforts and its hard to manage. Therefore here are some productive ideas for you to shift your home in Dubai.
Plan in advance
Always plan before you start shifting. Avoid extra expenses while considering important things earlier. Last moment expenses not only consume your income unnecessarily but give you a hard time also.
Before move fulfills all the documentation formalities of utilities, billing, registration of tenancy etc. Also, you have to give back the house in the original position to the landlord. Complete the painting of the house. Besides, fix up all the damages occur in your presence to secure your deposit at last moments.
Be in touch with the entire service provider at least two weeks before your shifting to estimate the real cost of shifting. All these small but essential deeds help you to be in budget and tension free of last moment expenditures.
Hire reliable movers
For the least damages of your assets, it's good to hire the trustworthy mover that suits in your budget. Moreover, this handy company not only assists you in shifting while saves you from many extra expenses of damages, misplacement and transportation charges Furniture Assembly Dubai.
All of its professional pack the things in the most appreciated manner with the listing. Also, at unpack; it assures you the exact number of items without any ambiguity. As professional mover is licensed and insured therefore no chance of loss at all. In case of any failure, it is responsible for paying you. Thus its entirely safe to use Movers Dubai.
Do not buy packaging material
If you hire the mover company no need to invest in boxes, tapes and bags etc, as the company itself provides you with all packaging materials.
Besides, if you want to pack some stuff by yourself to save your money, then you may use boxes of different electric accessories as well. Also, from superstores or neighbor grocery shops, you may ask for the spare boxes to pack the things. Save your money in this simple way.
Clean house before leaving it
The genuinely professional cleaning will run you out of pocket. But doing the cleaning yourself with your family friends is useful in many ways. Like you may check all the things, or nothing is left behind. Next, keep yourself comfortable with lowering of cost. Have fun with the excellent bounding of relations!
Remove the excessive storage
As far as you live at home, you gather a lot of things that you use in that place. Some of these things even you do not use at all, and you keep it in the storeroom iPhone Repair Dubai.
When you are shifting home to be neat and clean with correct usage, it's an excellent idea to dispose of the excess materials of the house that you will not use anymore. All in all, home shifting is simple now with home shifting Dubai. Happy shifting! Sliding door repair Dubai.