Curtain Installation in Dubai
Curtain Installation in Dubai Service- Hanging Curtains Was Never This Easy
When you buy new curtains to be hung in the home, it is your first step towards giving your home a touch of your own. Although hanging curtains isn't much of a task, some people cannot do it alone.
So, when you need to get things done around the house, even something as simple as hanging curtains, we are here to help you with it. moreover, our fixers will happily make amends to your damaged curtains so they look as good as new.
Our curtain installation in Dubai service lets you book the best handymen in the city and sit back to watch them doing your work for you. So, when you need to hire a reliable service provider, look no further.
The Best Curtain Installation in Dubai Service Providers
Curtain installation can be annoying. Finding the right spot to drill holes multiple times can be stressful if you are not an expert. And yes, you can even end up hurting yourself.
This is why we advise you to hire us for top-notch quality service. Our handymen are experts in their field of work, holding years of on-site experience that makes them capable of handling tasks of any sort.
From drilling holes to fixing the railing, our professionals will conduct each step carefully to avoid damage. And since they are equipped with modern tools for assistance, they ensure nothing goes wrong in the process.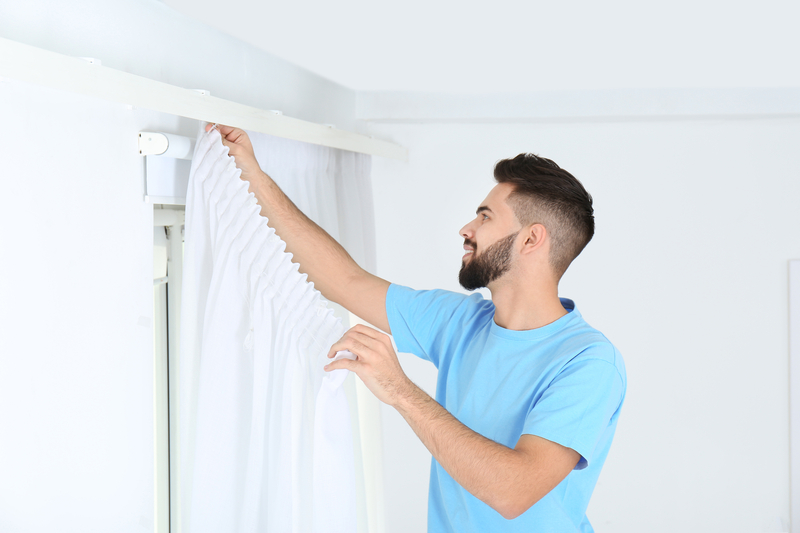 Moreover, we take pride in our prompt service. You book us one moment, and we'll reach out to you in the other. Plus, our handymen do not waste time and leave as soon as the work is done.
But we stay until we are completely satisfied with the work we've delivered. We'll check for any loopholes and fix any problems if any, so you don't have any complaints. So, if you need a reliable service provider to get your curtains hung, we can be trusted to deliver the best results iPhone Repair Dubai.
Professionally Installed Curtains Are a Call Away Are you looking for a professional to get your curtains hung? Has it been long since you've been wanting to hang those new curtains but couldn't find a reliable person for the job? Although